STREET CRED - CREDITS, TESTIMONIALS, REVIEWS & INTERVIEWS
REHYA'S SONGS AND VOCALS ARE FEATURED IN THE FOLLOWING FILMS, TV SHOWS AND ADS
TESTIMONIALS
Randy Spendlove | President Of Music @ Paramount Pictures
"I had the privilege of working with Rehya on "Footloose 2" and "Maggie Lynn." Through these projects, Rehya demonstrated her extraordinary work ethic and full commitment to excellence in film scoring/songwriting. I am proud to call her my friend and colleague. Our industry is at a higher standard because of people like Rehya's dedication to excellence." 
---
Marylata Elton | Music Supervisor: Shrek, Chicken Run, The Prince Of Egypt, Antz
 "An exceptional writer."
---
JMA Radio Promo
"Rehya's songs fill the void of intelligent pop that can fit radio and film/TV. Her vocals are engaging and she is an innovative self-starter, which is so necessary in today's music world. Her energy and enthusiasm are contagious."
---
Eric Steigen CEO & Founder Of USA Media Rights 
"Rehya Stevens is a great talent not only as a performer but also as a songwriter. She's written great songs in various styles and is someone I turn to on a regular basis when I need songs in specific genres for either artist covers on film/song placements." 
---
REVIEWS
"The Good Life"(Single) - Tony Galla (2022)
Written by: Rehya Stevens/Steve Lang
Label: Rehya Music/Lang Music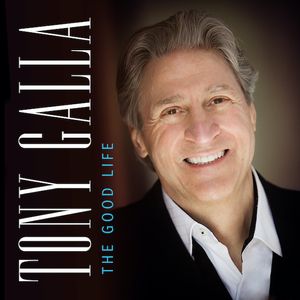 The holiday season is here for year 2022!  So let's get things started with the high spirits and good feels of "The Good Life"!  
"The Good Life" is a new song released in September 2022 performed by Tony Galla.  Tony Galla's roots are in blues and soul, and as lead singer for the band Raven, Tony has performed on the same bills as legendary bands such as Led Zeppelin, The Byrds, B.B. King, Buddy Guy, Blood Sweat and Tears, and Joe Cocker.  Tony now lives in Los Angeles and stays booked and busy in the SoCal (and beyond) music scene.
For "The Good Life", Tony pushed the "swingin' jazz crooner" button on his internal control panel, and voila! gives us a boppin', smooth, jazzy, finger-snappin' tune reminiscent of true music legends.  Tony Bennett came to mind when I first listened to "The Good Life", but this is no 'just sing it like Bennett' performance, not at all.  Tony Galla brings his own unique touch and hits all the right notes of style, phrasing, and a positive energy that makes this one heckuva song. 
The lyrics are wonderful, just wonderful.  They are so positive and full of the joy of life.  I tell ya, you turn on the news these days, or hit the social media apps, and what you read and hear can bring you down.  Fast.  What we need is joy and goodness and kindness and hugs.  "The Good Life" is a song that delivers that vibe.  It's happy, it's heartfelt, and it makes you feel good.  It's the antidote you need if you're feeling a bit down from the state of the world.  Queue this up and press play, then press repeat.
Here's a short sampling of the lyrics:
Say farewell to stress and strife 

Lets go play among the city lights 

Beneath those lucky stars 

Say hello to the world's delights

Trace your dreams through the satellites

Bottoms up! To having' a ball
A particular favorite lyric of mine:
Give my best to fair-weather friends 

Come be my guest at the rainbow's end 

It's time for the good life
Now, I don't know if the rainbow reference has any implied meaning related to support for the LGBTQ+ community and all other magnificent humans who embrace the symbol.  But I personally feel a strong message of connection and an embrace of all people from this brief lyric.  Love it!
So who is responsible for this song?  None other than one of Merry and Bright's favorite artists, Rehya Stevens!  Rehya co-wrote "The Good Life" with Steve Lang.  They connected with Tony Galla, and together they made beautiful music!  Having listened to Rehya's original Christmas songs so many times, and after interviewing her and talking to her a few times, I'm not at all surprised that such a song of happiness and positivity came from her.  Well done Rehya!  I'm in a perpetual state of anticipation of what she will do next!
Do yourself a favor - check out "The Good Life", performed by Steve Galla, written by Rehya Stevens and Steve Lang.   I've made it easy - here's an embedded video!  Enjoy 😀
I love the animation in the video!  So happy!
Listen to "The Good Life" on Spotify
-Aaron Henton of "Merry and Bright!"
---

Christmas is coming - which means so is New Year's Eve; and, although not a traditional festive tune or NYE standard, there is something so engaging about Tony Galla's new single, The Good Life, that it makes you just want to celebrate. Tony himself has been around for a number of years, jamming with people far cooler than I, so it is great to get some new music from a genuine industry legend. The Good Life (co-written by Rehya Stevens and Steve Lang, who was also on production) encapsulates all the positive energy and joyful spirit that comes at the most wonderful time of the year & harnesses it into a song with an enormous big band feel. Brassy horns and scintillating percussion are equal partners with Tony's smooth, expressive vocal as he reminds us all to say goodbye to stress and strife by focusing on the world's delights (just some of the uplifting lyrics you'll soon be swinging and singing along to). With a little Vegas glitz and a sprinkling of holiday fairydust, it is like being transported back to the officer's mess on New Year's Eve 1945 while you kick up your heels. Timeless yet timely, it's the non-holiday holiday anthem we didn't know we needed. Now go tell everyone you've ever met about it.
-My Festive Pop
---
"The Good Life" by Tony Galla harkens back to the golden classics of Frank Sinatra. With a beautiful big-band arrangement, flawless vocals, and buoyant positivity, this track will leave you longing to take a walk – or better yet – a long drive – in the city of angels under the night sky. "
-Nagamag
---
'Tis the Season (Album) - Rehya Stevens (2021)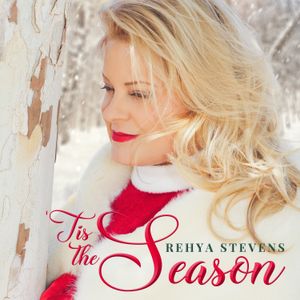 I love how the most wonderful time of the year can expose me to artists I might not have otherwise heard about. Back in the day, I might have seen a Rehya Stevens CD on the record shelves and given it a chance; nowadays, an artist has to shine through a whole streaming empire of acts to stand out - and on her new Christmas album, 'Tis The Season, Ms Stevens has done just that. There are 8 original songs that showcase her canny insight into a spectrum of human emotions that seem to be just that bit more pronounced as the holiday season rolls around. Alongside these shimmering new creations are 3 classic songs that have new energy breathed into them thanks to Rehya's gorgeous soulful pop vocal. What sparkles most brightly is her clear love of the festive period and it is a sentiment that is contagious. Dive in, luxuriate in the jubilant warmth of her music, then go tell everyone you've ever met about her... 
The album opens with the title track, 'Tis The Season, a song so full of merry and bright that Disney couldn't wait to put it in their Noelle movie. The excitement and anticipation of Christmas is ably conveyed by Rehya, with a joyful vocal, fa-la-la backing singers and enough chimes & bells to power Santa's sleigh. Wonderland of Winter continues the happy factor, albeit in a different musical setting. Vivid, descriptive lyrics paint a picture of snowy landscapes and beautifully decorated rooms; meanwhile, a lullaby melody and children's choir makes this feel as magical as the first snowflake. Utterly charming. The Old Red Sleigh has a cheeky, playful country music vibe to it with some lush barber shop quartet style accompaniment that makes this giddy and gleeful. I love how Rehya finds new, exciting ways to tell stories as old as time. The piano in the middle 8 makes this feel cosy and intimate as being tucked up in bed on Christmas Eve. 
Marry Me For Christmas is a simmering, romantic mid-tempo ballad that is (as you might have guessed) full of heart felt longing. According to my favourite Christmas film (Love, Actually) it is the time of year when you put your feelings out there so this is the musical representation of that, done with mellifluous grace. Christmas In My Heart slows down a notch for the type of elegant ballad that, far more eloquently than I can ever manage, explains why the holiday is so important and beloved by people. As mesmerising as that flickering candle, it seems to stop time and half the crazy of the world outside, if just for a minute. Christmas Is Coming Soon feels like a long lost classical piece of music that has traversed the passages of time until Rehya was ready to bring it to the masses. It is instantly timeless, effortlessly catchy and so delightful I had to check it hadn't been in my collection for a decade. Something delicious and to die for indeed. 
Surely the refrain of every kid on Christmas Eve - Santa Won't You Hurry is a kick up your heels, click your fingers and grab the one you love pop bop that us Brits love to send up the charts at this time of year. The ear-worm chorus will have you smiling way into the new year. The campaign to have this be the British Christmas number one starts here. Please Come Home is a big, bluesy ballad that Darlene Love would be proud to sing - and Rehya's impassioned vocal is equally as expressive and nuanced. She brings the story of heartbreak and healing to life with such insight that it is every seasonal argument and every seasonal reconciliation wish come to life. The first of the three cover versions is Santa Baby, a song I would shudder at growing up (mainly because my mum would sing it to my dad) but I'm a big boy now and this version is whimsical, seductive girl group magic that takes you back to the halcyon days of pop music. 
Santa Claus Is Coming To Town is an absolute hootenanny of a song, a festive party fiesta that will have you jingle bell rocking along while you throw garlands of tinsel on the tree and pass the egg nog libations to your adult guests. The sassy horn section is a welcome, brassy addition (as are Rehya's ad libs towards the end of the song. Gives it a gorgeous, convivial vibe).  The album then comes to a close with the splendid majesty of  All Through The Night/The Holly And The Ivy. It is a quiet, reflective and reverent finale that blends two peaceful songs into one soothing carol. If 'Tis The Season in its entirety represents the full on experience of Christmas, this last number is the moment you need to contemplate the real meaning behind the big day. And even if you aren't religious, there is something to be said about wanting peace on earth and good will to all men. Now can we have a stage musical based on these songs for 2022 please?!
-Myfizzypop
---
Rehya Stevens Rekindles The Christmas Spirit With 'Tis The Season, An Album That 
Offers New Reasons to Celebrate the Season
T he holidays have always been a time for celebration, camaraderie and tapping into traditions that go back generations, many of which reside at the very core of our familial values. However with the turbulence and turmoil of late, the sentiments of the holiday season are needed more than ever. It's especially important then, that the music that accompanies this season rekindle and reinforce the bonds of brotherhood and fellowship that are the signature of this particular time of year. 
Rehya Stevens understands the power of setting a festive musical table that invites one and all, with a great-big warm welcome. Her latest album, 'Tis the Season, is an irresistibly fun, upbeat, effusive set of songs that rekindles the spirit of Christmas that we may have forgotten along the way; that magical shift that softens our hearts, and inspires us to put aside our troubles and rejoice in good tidings and abundance for all.
"We've all become well acquainted with our inner curmudgeon over these past few years," she insists. "We've been wounded and divided in so many ways. I was compelled to make a fun, musically lush Christmas album that might push the 'reset' button and remind us of the common goals we share. We all want to be loved. We all want to be safe. We all want more joy and beauty in our lives."
With eight originals and three covers, Stevens welcomes a stellar cast of collaborators on this all-new holiday collection. At the helm is Grammy-nominated producer and co-writer Tom Keane (Chaka Khan, Chicago, Barbara Streisand, Nathan East, Matt Keane). Long-time collaborator Jon Kubis (Quincy Jones, Dolly Parton, "Dancing with the Stars," "Showtime at the Apollo") co-wrote the title track and produced a handful of songs, while Gardner Cole (Madonna, Amy Grant) and Michael Ripoll (Stevie Wonder, Tommy Simms, Josh Groban) provide cameo arrangements on two of the eleven tracks.
'Tis the Season is available on all digital platforms, courtesy of Rehya Music Records.
As a follow-up to her critically acclaimed, all-original 2018 holiday album, Celebrate, 'Tis the Season offers another set of soon-to-be Christmas classics along with three holiday standards; "Santa Baby," "Santa Claus is Comin' to Town" and a medley of "All Through the Night/The Holly & The Ivy." Throughout, Stevens provides a comforting musical experience, wrapping each song with reverent care. 
With lush arrangements and soulful, sensitive vocals, Stevens turns songs like "Marry Me for Christmas," "Christmas Is Coming Soon,""Wonderland of Winter," and the vintage-sounding stand-out "Santa, Won't You Hurry" into veritable gems that are made to last.
'Marry Me for Christmas'  was the most effortless song for her to write, so it's not surprising that it's her favorite song on the album. "I pictured a couple falling in love during Christmas time in New York City. Being a frugal maximizer of the situation, the girl is looking around saying, "Hey! The whole world is already decorated, our friends and family have put their hustle on hold so we don't need to worry about anyone taking time off - and I'm crazy about you. Let's do this!" Musically, it has a nostalgic Brill Building vibe, but with a modern twist; the girl pops the question." 
 "Christmas Is Coming Soon" is a song about the never ending to-do list running through every woman's mind at Christmas time. "It's one thing to be on a creative mission," she reflects, "But it's another to feel the tyrannical, self-imposed pressure to achieve holiday perfection. Things are never messier or more exhausting than when we're striving for perfection."
Stevens spares no enthusiasm when speaking about 'Wonderland of Winter.' "To me, this song feels like one long curly ribbon, unwinding through elegant, nuanced winter scenes. The month of December is the darkest stretch of the year, yet we create so much light and levity when we participate in the unfolding of the holiday season. I love the simple moments -- like, a quiet evening reading a book by the tree. Or, hanging mistletoe in the spare bedroom for the newlyweds in the family who are coming to visit for a stretch. Strolling the neighborhood with a good friend, coffees-in-hand, enjoying the Christmas lights for the hundredth time. I think the overarching message of the season is that our fully engaged presence transforms our inner and our landscape in such breathtaking ways. We become like the cardinal - bright and lovely, singing a song in the snow."
Featuring Amy Keys (Phil Collins, Ringo Star, Johnny Hallyday) on background vocals and George Shelby on Sax (Brian Setzer, Tom Scott, Phil Collins) "Santa, Won't You Hurry" provides a voice for anyone who has been love-sick during the holiday season. "It's such a restless feeling. Not even the highest octane, confetti champagne celebration can take the place of being with the one you love at Christmas time," says Stevens. "It feels pretty dreary to spend the holidays in longing. What I love about this song is that it captures that raw emotional state in a fun, 'I'm so dedicated to you' way. It's not sad - it's a blast!"
No stranger to musical success, Rehya's previous holiday album Celebrate, garnered a number of accolades, including nine film/tv and ad placements (combined) in Noelle (Disney+), The War with Grandpa (theatrical release), Black Christmas (theatrical release), Sense, Sensibility & Snowmen (Hallmark), All Rise (CBS), The 12 Dates of Christmas (HBO MAX), Victoria's Secret and more. 
Hollywood Music in Media awarded her stand-out track 'Jingle Jangle' 'Best in Holiday' in 2019, and her smooth jazz single 'Happy Holiday' reached #2 on the Billboard charts in 2018.
With such coveted street cred, it's no surprise that critics kindly favoured the album. 
Aaron Henton of Merry and Bright called it "a great soundtrack for a Christmas season evening at home," an album that "shows her talent as a complete musician." Another pundit noted, "this is perfect tree-trimming music… Beautifully produced, perfectly melodic and deeply satisfying." 
Critic Jeff Westover summed up his review saying, "Rehya has jumped into the deep end of the Christmas pool… the album is warm, bold and festive… From sacred to secular, from joyous to reflective —  it is all there."
Martin Johns of Stubby's House of Christmas stated, "Rehya writes and sings like Rehya, ultimately, and borrowing a dash of Bing and a sprinkle of Brenda just adds a little spice to the Christmas cookie without changing its own unique flavor… the perfect marriage of words and music, of song and arrangement, of artist and song... that's just so... facile."  
Marylata Eton, music supervisor for "Shrek," "Antz" and "The Prince of Egypt" calls Stevens "An exceptional writer," while Randy Spendlove, CEO of Paramount Pictures declared "Our industry is at a higher standard because of Rehya's dedication to excellence."
Born in Pasadena, California, Rehya was raised in a musical household that was buzzing with professional musicians from immediate and extended family and friends. She started piano lessons at age eight, and after soaking up the songwriting influences from the American songbook, and her musical idols; Michael Jackson, George Michael, Mariah Carey, Anita Baker, Prince, Madonna, Amy Grant, Annie Lennox, Stevie Wonder, Sade and Karen Carpenter, she recorded her first record, the eponymous Rehya Stevens EP at the age of 21.
Eventually, she accumulated an original catalog of over 250 songs, which she distilled down to a baker's dozen for her debut album, tellingly titled, Vintage Love in 2013. Celebrate, a collection of all-original Christmas songs followed, as well as a pair of singles, "Abracadabra" - the proceeds of which were donated to the Make a Wish Foundation — and the holiday single "'Tis the Season," which preceded her new album of the same name. Taken in tandem, they allowed Rehya to build an impressive resume, one that now culminates with her latest effort.
That said, Rehya made 'Tis the Season with a specific purpose in mind.
"There's a mystical pull to Christmas time, and I think it's because, intrinsically, we know that real peace is always found in the moment," she notes. "Music is so magical, because it's the one medium that decorates time. From that perspective, I hope this album brings the listener into the present moment, painting memories to be even more vivid in retrospect, and I really hope it puts a big, fat smile on the face of the biggest, most cynical curmudgeon in all of us. Let's share what we have, enjoy our differences, forgive, and celebrate our time together."
-Lee Zimmerman (writer for Huffpost, American Songwriter, Goldmine & more)
---
GOLDMINE​​​​​​  The Music Collector's Magazine
Indie Spotlight: Holiday 2021 edition
Rehya Stevens taps into cherished holiday traditions with her latest album, 'Tis the Season, an upbeat and effusive set of songs that not only celebrate the season, but also rekindle glad tidings, good wishes and goodwill for all. A follow-up to her critically acclaimed 2018 holiday album, Celebrate, 'Tis the Season finds Rehya offering another set of all-new, soon-to-be Christmas classics along with a selection of beloved holiday standards such as "Santa Baby," "Santa Claus is Comin' to Town" and a medley comprised of "All Through the Night" and "The Holly & The Ivy." As always, she exudes an emotional embrace, draping each song in a tender tapestry of warmth, reverence, care, and comfort. Combining rich arrangements with her soulful yet sensitive vocals, she turns the richly romantic "Marry Me for Christmas," the bubbly and bodacious "Christmas Is Coming Soon," the solace and solitude of "Wonderland of Winter" and the vintage-sounding stand-out "Santa, Won't You Hurry" into veritable gems that shine and sparkle as bright as the tinsel on the Christmas tree.
-Lee Zimmerman
---
STUBBY'S HOUSE OF CHRISTMAS 
Song of the day.
So while I was off the Internets for a month, I got an email from Rehya Stevens asking me if I was interested in reviewing her new Christmas album, "Tis The Season". I had reviewed her first Christmas album, "Celebrate", at Stubby's a few years back and Rehya thought I was--and I quote--"eloquent". Am I blushing?
Well I'm saddened to report that this is one present Santa may not be able to deliver this year. Truthfully, where my head is at after a decade of Stubby's...I'm not sure I ever want to do a full album review ever again. I just want to go back to listening to Christmas music like an ordinary civilian.
That said, here's my "review": Damn, she's good!
On this mostly original album, Rehya brings back to life virtually every golden era of the genre. You get the Phil Spector treatment on the title track, late 50s Brenda Lee on "The Old Red Sleigh", a bit of that Carole King/Brill Building style on "Marry Me For Christmas", a taste of the old Victorian on "Christmas Is Coming Soon" (do they still have chimney sweeps), a lush original that would hold its own next to any ballad from Julie London or June Christy with "Christmas In My Heart", a folksy closer in "All Through The Night/The Holly & The Ivy" (eat your heart out, Kingston Trio).... I could go on, but that would be like doing an album review.
Every song is about ten rungs above anything else you'll hear this holiday season. Rehya is a wonderful artist (and, I might add, a wonderful person, too). She can sing, she can write, she loves Jazz and cats, she thinks I'm "eloquent"...you know, pretty much my perfect woman. Yes, I WILL marry you for Christmas.
The popular favorite on the Internets appears to be "Santa, Won't You Hurry?" But there were two other songs that just reached into my soul and put the Christmas spirit into me. I think my heart grew three sizes larger this day.
The first is this one, "Wonderland of Winter", which instantly transported me into some movie montage where I was spinning around and around--first 8 years old, then 12, then 20, then 30, then 40, then the old broken down man I am today--as the snowflakes perform their delicate ballet all about me. The music mirrors an actual snowfall, right down to that last little flake glistening while it slowly falls to the ground alone as the flurry ends. When you can translate such an experience into music, you are truly gifted. And Rehya is.
-Martin Johns
Bonus song of the day
The other song on Rehya Stevens' new album, "Tis The Season", that won my heart right away was "Please Come Home". I have been SO thirsty for some new Christmas music drenched in Soul, Blues and Gospel...and this is just what the doctor ordered.
-Martin Johns
---
Art and a Song - "New Holiday Song Releases"
Rehya Stevens - "'Tis The Season" - Album
First on my artist list is Rehya Stevens and her brand new Christmas album release, "Tis The Season." Rehya is a critically acclaimed singer-songwriter from Los Angeles CA, who has many many film, TV and Ad credits to her name.
I met Rehya in an online master class for sync licensing and I have followed her music journey wins of her songs being placed in film and TV with much admiration. We have continued to connect online through our mutual love of music, animals and retro houseware!
So recently, I was lucky enough to be invited to Rehya's virtual album release and what a blast this was!!
At her album release, she shared stories of how her songs came to be and the inspiration and incredible musicians behind the songs, which I found fascinating as I totally geek out on artist stories! I also made new friends and deeper connections through this event and I was left with so much inspiration.
But the best part is that Rehya's album "Tis The Season" is outstanding! It takes you on a holiday journey of all the feels! Rehya's beautiful soulful voice is the perfect warmth to deliver the range of songs on this album, including eight new original songs and three Christmas classics.
(From Rehya's website) "Stevens welcomes a stellar cast of collaborators on her all-new holiday collection. At the helm is Grammy-nominated producer and co-writer Tom Keane (Chaka Khan, Chicago, Barbara Streisand, Nathan East, Matt Keane). Long-time collaborator Jon Kubis (Quincy Jones, Dolly Parton, "Dancing with the Stars," "Showtime at the Apollo") produced a handful of songs, while Gardner Cole (Madonna, Amy Grant) and Michael Ripoll (Stevie Wonder, Tommy Simms, Josh Groban) provide cameo arrangements on two of the eleven tracks." 
When I asked Rehya about the inspiration behind this album, here are her words:
"'Tis the Season" was written and produced from late 2019 through mid-2021, when the world was in the dreariest, most harrowing stretch we've seen in a long time. I think I was just trying to create a world we all might want to dwell in. A world where every soul receives a warm, hearty welcome and every journey is valued and celebrated. It was a challenging vision to hold on a daily basis across those two years. But, my artistic lens was hopeful and well-lit, making these songs intrinsically joyful. I feel like the world needs more light everywhere. A little light goes a long way in dark places." -Rehya Stevens
So this brings me to mention someone that I met at Rehya's release party, and I just had to feature Aaron Henton and his Christmas blog "Merry And Bright," as he wrote a perfect in-depth article about the album "'Tis The Season," where he interviewed Rehya, and captured some of the stories that she shared with all of us. So this piece is perfect, and I encourage you to READ The full article here.
If you are a Christmas music fan, you have to check out Aarons's blog, as there is just so much to discover here! 
-Elle Crossley
---
LA ON LOCK

THE #1 SOURCE FOR UNDERGROUND HYPE IN LOS ANGELES
"The holidays bring a certain sound and style musically that automatically puts us in the spirit. Rehya Stevens gives us an original Christmas track that still manages to hit these festive notes and tones. 

With a hint of a 50's vibe 'Santa, Won't You Hurry' has a nice balance of nostalgia and contemporary energy to bring it all to life. This is a track you will be playing for years to come."
— Travis Erwin ~ LA on Lock Blogger
---
Celebrate (An All-Original Christmas Album) - Rehya Stevens (2018)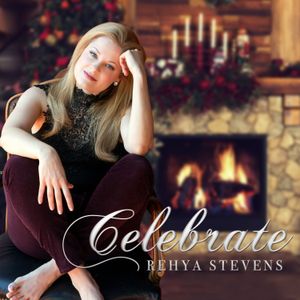 "Versatile singer-songwriter Rehya Stevens makes her deepest emotional impact to date with her new album "Celebrate." Featuring #1 billboard Smooth Jazz artists Jessy J. and Chris Standring, this collection of all - original songs pays homage to the inkwell of timeless Christmas classics by Nat King Cole, Donny Hathaway, Frank Sinatra, Brenda Lee and The Carpenters. With infectious melodies and eloquent lyrics, "Celebrate" is an ultra-passionate collection of classic folky pop, old-school jazz - and fiery swinging' blues - with a vibrant, contemporary - yet nostalgic perspective."
-SmoothJazz.com
---
"The strategy many emerging artists tend to take with Christmas music is to just Bing it up and release a sing of White Christmas.
It's safe, it showcases their talent and it is known.
It's also boring.
Rehya Stevens is not one to take the path of least resistance.
In her new album Celebrate Rehya has jumped into the deep end of the Christmas pool with songs that are all original. The album is warm, bold and festive. 
The entire album is well orchestrated, simple and directly Christmas — a great listen on a snowy December evening by the tree.
Rehya's Christmas album touches all the bases. From sacred to secular, from joyous to reflective — it is all there."
-Jeff Westover
---

"Celebrate" closes with another of my favorites--"Snowfall".  To me, "Snowfall" is the perfect marriage of words and music, of song and arrangement, of artist and song.  A facile description would be of a mid-tempo early 70s Soft Rock tune.  But that's just so...facile.  The lyrics of "Snowfall", in keeping with the theme that runs throughout "Celebrate", speak to coming home in a way that I think is so relatable to anyone.  You spend your early years in a hurry to grow up and move on to a life that's bigger and better.  Then you spend the rest of your life trying to get back to what you didn't realize you had (because you were in such a hurry to move on).  The house you grew up in--that seemed so big when you were so little--suddenly seems tiny, but in a wonderful way.  Little things which you barely noticed or took for granted--like the old windows that let in a bit of the winter chill--suddenly there's something wonderful and extraordinary about them.  And every sight and sound of the old home and neighborhood brings back memories so strong, they're as real as the smell of the turkey in the oven in the next room.  The lyrics are just utterly brilliant.  Ah, but the music to those lyrics and that arrangement.  Those lyrics could have been far less effective or, worse, wasted entirely, without the music (and, yes, Rehya Stevens does her own arrangements).  The strumming guitar that predominates assumes the feel of the falling snow while the steady beat so completely gives me the feel of being in the car, driving to Grandma's house (or wherever you went or go for your family gatherings).  And Rehya's vocals are just perfect for this song; so understated and yet every last bit of emotion is in there.  Hey, maybe it's just me, but all together like that?  It was a virtual reality experience.  One of my Grandmothers has been gone for 30 years, the other for 20, and both of my parents have passed.  I have brothers but it's been ages since we gathered for a holiday.  But "Snowfall" brings it all back to me as if it were yesterday.  So thank you for that.
Taking a different musical approach on nine original Christmas songs, you might think it difficult for "Celebrate" to resonate as a cohesive album, but it does and it does so quite well.  This speaks to the intelligent ordering of the tracks.  Rehya moves gracefully from one style to another and not once do you feel anything but a smooth ride.  And as for having the feel of the classic Christmas albums?  Again, you might think that would be difficult to accomplish with such a variance of styles and sounds.  But it turns out that "Celebrate" is as warm and comfortable as your favorite blanket.  You feel perfectly comfortable just wrapping yourself up in "Celebrate" with Rehya's wonderful voice providing the flame for your mental fireplace.  Finally, you might wonder if an album of original Christmas songs that so harkens back to Christmas albums of old will stand on its own or just fade into the shuffle.  But, while the songs may borrow some of the trappings of earlier Christmas stylings, they're well enough written and performed to withstand the comparisons.  Rehya writes and sings like Rehya, ultimately, and borrowing a dash of Bing and a sprinkle of Brenda just adds a little spice to the Christmas cookie without changing its own unique flavor.  And the standout tracks really standout (for me, that's "Fly Past My Roof", "Gloria", and "Snowfall", but I'm sure you'll settle on favorites of your own).

​Technically, "Celebrate" by Rehya Stevens was released October 19.  I've only just moved it there on our list (we've had it at October 2, which had to do with the Pledge Music campaign).  Autographed CDs (with download included) are available exclusively from the Rehya Stevens 
web store
, while digital downloads should be available wherever digital downloads are sold.  If you're looking for something that feels familiar without feeling as played out as day old chewing gum, something new and fresh that delivers those old memories in emotional technicolor with spiritual surround sound, Rehya Stevens' "Celebrate" could be just the string of brightly colored lights your musical Christmas tree has been missing.
---
Around our household the past couple of years, we've spent more and more time during the (extended) holiday season with our TV on the Hallmark channels, watching the never ending stream of Christmas movies.  Say what you want, but they have a snow-lined niche in Christmas season entertainment, and they know how to execute their formula.  For me, some are better than others, but by golly they are darned happy movies :-)  And I especially liked the one where Captain Kirk showed up and transported the star of the movie into the future.  Ok, it was William Shatner playing the mystical role, but it's more fun to think of him as Captain Kirk.

Why am I talking about Hallmark movies?  Well, because indie musician Rehya Stevens, with a brand new Christmas CD titled "Celebrate" out this year, has had two of her songs placed in multiple Hallmark Christmas movies.

Listening to "Celebrate," one can see why Rehya's songs were picked.  She has a gorgeously smooth, pure voice, she frequently sings of holiday love, and her music has that perfect Hallmark vibe.

"Celebrate" features nine original Christmas songs, a sparkling collection of soothing, seductive, seasonal tunes.  "Happy Holiday" kicks off the album, a jazzy, soulful yet bright song tying a bit of nostalgic Christmas imagery into a song of holiday love.  "Come In From The Cold" follows, and is very melodic and refreshing.  I hesitate to say "smooth jazz", but "Come In From The Cold" is a bit jazzy, a bit smooth, and altogether wonderful.

"Jingle Jangle" is an attention-getter.  More upbeat, it hearkens to "Rockin' Around the Christmas Tree", has a great little poppy beat, excellent lyrics, and is a wonderful vehicle for Rehya's vocals.

"Fly Past My Roof" is another ear-perker.  Leading off with a bluesy, kinda nasty (in a good way) horn section before sliding back into a slow-tempo first verse, it then drifts through a little evocative piano accompaniment before conceding to the awesome horn section once again.  It's like a little journey though the dark woods of Christmas blues, and it's terrific.  (If the metaphors don't make sense, please go have a dram of whiskey, then return to the blog - thank you!)

All in all, "Celebrate" is a great soundtrack for a Christmas season evening at home.  Rehya Stevens shows her talent as a complete musician throughout the album.  So, pause that Hallmark Christmas movie (it'll be on again, really) and listen to "Celebrate" with a nice glass of wine.  You'll have a great evening!

Now, as occasionally happens here in the Christmas music blogosphere, good friend Stubby also reviewed "Celebrate" over at his place.  Stubby did an ab fab review and provided a lot of information about Rehya Stevens, her background, and her career.  Rather than repeat all of that over here, I'll point you over to Stubby's for a terrific post about "Celebrate":  Stubby's Review of Celebrate

One more thing before wrapping this up - Rehya's e-mail signature line contains a quite from Fred Rogers: "Deep and simple is far more essential than shallow and complex".  Anyone quoting Mister Rogers in their e-mail is all right by ol' Der Bingle :-)

Following is a list of the Hallmark movies that have included the songs listed below:

Hallmark Movies:
"The 12 Gifts Of Christmas," "A Prince For Christmas," "All I Want For Christmas," "Dear Secret Santa," "Christmas In Palm Springs," "Christmas Under Wraps," "A Perfect Christmas List" 

Featured Songs:
"When You're With Me"
-Der Bingle
---

We get a lot of requests here from artists who would like us to give their Christmas song or album a boost. And while we do our best, we can't always keep up with demand.

We are thrilled, however, to tell you about Rehya Stevens, an LA-based artist with strong pop and jazz roots. Her holiday album 'Celebrate' dropped this past October, and it's an absolute winner. 'Celebrate' is packed with original music, from upbeat and catchy pop tunes ("Happy Holiday," "Jingle Jangle") to jazz throwbacks ("Fly Past My Roof," "Celebrate") to folk-rock and more. We know it's a cliche to say this, but there really is something for everyone - this is perfect tree-trimming music. And it's even more perfect for snuggling by the fire with someone you love.

She's released three singles - the lush, gorgeous "A Christmas song," the bouncy, Brenda Lee-inspired "Jingle Jangle," and our current favorite, "Fly Past My Roof," which boasts Nelson Riddle-like horn arrangements, clever lyrics and rhymes, and Stevens' smoky, intimate voice showing off a rather amazing range. 

'Celebrate' is an undeniably romantic album - playing it loud just might conjure the kind of snowstorm that keeps you and your loved one from having to work. It's also beautifully produced, perfectly melodic and deeply satisfying. We usually don't pick up on the current year's crop of holiday music until the following spring, but if Rehya Stevens' 'Celebrate' is a preview of what's to come, we'll be paying a lot more attention.

You can purchase 'Celebrate' (with three free tracks) and get a signed CD here: https://rehyastevens.com/music. Check out "Fly Past My Roof" - and click her name below the video for more.  

https://www.youtube.com/watch?v=elj-hmbrF7k 
 
-Matt
Facebook @ 200DaysofXmas
Twitter @ 200DaysofXmas
---
A couple of years ago, I did a post about my favorite Christmas songs. So feel free to travel back to that one here. But it occurred to me that it was time to introduce – plus or minus a few classics – some new tunes. Somebody somewhere is always releasing a Christmas or holiday album. Sometimes the artist will surprise you. For sake of space, I'll feature a handful in the post but put them all in the Spotify list. Be sure to give it a spin. 
First up, Rehya Stevens (pictured above). From her website: Rehya's father introduced her onto the local professional Jazz scene when she was 11 years old.
Requirements included learning the American songbook and stylings of Etta James, Sarah Vaughn, Diane Schurr, Pearl Bailey, Dinah Washington, Shirley Horn, Natalie Cole and Diana Krall. Her father, Peter Martin played keyboards for artists including Diana Ross and the Supremes, Bobby Caldwell, Bill Medley.
Rehya's got a nice new Christmas album of originals called Celebrate which she's co-written with her collaborator, Jon Kubis. Kubis is currently keyboardist and arranger with Ray Chew Live, the house band on Dancing With The Stars and Showtime at the Apollo.
Let's kick the holiday season off (a little early) with "Fly Past My Roof," with a lush big band arrangement by Kubis. And yeah it swings, baby!
-Jim S.
---
INTERVIEWS
2021
MERRY and BRIGHT!
'Tis the Season: Interview with Rehya Stevens
Rehya Stevens' new album Tis the Season has been garnering rave reviews since its November 12 release.  The acclaim is well-deserved - Tis the Season is one of the best holiday albums of 2021.  
Tis the Season, briefly previewed earlier here on Merry & Bright, is an album of bows and ribbons, candy canes and hot chocolate, Santa and Christmas magic.  With nine original songs by Rehya and three superbly done standards, Tis the Season is everything you could ever want in a joyous, energetic, get-you-in-the-spirit Christmas music album.  Rehya explores a variety of musical styles, all with an inimitable essence of the holiday.  Rehya and her team of musicians and collaborators have delivered, just as surely as a certain gentleman hailing from the North Pole.
All the info about 'Tis the Season can be found at Rehya's website.
Rehya Stevens Music - get Tis the Season and Celebrate, Rehya's first album of Christmas music.
In addition to being an amazing musician, Rehya Stevens is one of the nicest and most generous people around, and she took time from her busy schedule for a super-insightful and in depth interview with Merry & Bright.  Please enjoy learning more about Tis the Season, creating music in a pandemic, and Rehya's at-home co-worker, among other topics.
Q & A with Rehya Stevens

Merry & Bright: Welcome back to Merry & Bright Rehya! You're becoming a regular here in our little hangout, and that's a good thing

Rehya Stevens: Thank you, Aaron, it's a pleasure! I appreciate your friendship and support of my music all these years!

MB: You have gifted our 2021 holidays with your second Christmas album, 'Tis the Season, and it is wonderful! From the first note through the last, it's heartwarming, joyful, and just so Christmassy. It's just what we need this season after the past 20 months we've all been through. Can you tell us a little about your journey with this album through 2020 and 2021?

RS: Well, it was quite an effusive album to make during such an uncertain, depressing time. Honestly, making this music was a wonderful escape from the heavy hearted state of affairs we were all reckoning with. During the making of much of this album, I worked with a producer named Tom Keane, whose work I've admired since I was a kid. He's written and produced some of my favorite songs, so I was thrilled to have the opportunity to work with him. Anyway, we would get together and chisel away on tracks for a few hours, then talk about the chaos in the world, chisel away some more, talk about the chaos some more… and for me, it just felt right to be making music that is universal, and immediately relatable, because hardly anyone was relating well in the universe between 2020 and mid 2021. Families were fighting. Communities were torn apart. Friends were estranged. Social media was an on-going battle of words. 

All I know is, the more I focused on the making of this record and providing joyful music for people, the better I felt. The better I felt, the more music I made. So what started out as 'oh, maybe I'll record a few new Christmas songs…' turned into a full fledged Christmas album with 8 originals and 3 covers. On an existential level, I'd like to think that the creative process of making this music had some healing effect on the world. I know that had I not had such an uplifting album to work on, my time in quarantine would have been pretty dreary but because of this music, my soul was lit up and dancing through the darkest stretch the world has seen in awhile. It's amazing that music has the power to lift us that way. I'm so grateful for that gift, and the ability to share it with people.

MB: How do you feel 'Tis the Season compares with Celebrate? I would never ask you to pick a favorite, because that's like asking a parent to pick a favorite child. But do you think 'Tis the Season is an evolution of your Christmas music, or perhaps a partner album that complements Celebrate?

RS: I think 'Tis the Season is both of those things - an extension of - and an evolution of Celebrate. So many changes in my own life - and in the world shaped the making of these two albums.

Jon Kubis and I created Celebrate over a two year period in both Orange County and Boyle Heights (in downtown LA). Our commutes were intense and sometimes after hours in traffic, we'd get to the Boyle Heights studio and wind being up unable to record because the walls were paper thin, and the bleed (not to mention the smells - no kidding) was so bad. On top of that, we had merciless schedules to contend with during the process. Under the circumstances, it's quite a testament to our friendship and work ethic that we managed to make an album like that with so many moving parts. What's interesting to me is that even with all we were up against, as a body of work, Celebrate is so soothing and spiritual. I'm very proud of that. Only in retrospect, it's clear that I was trying to create a space that I wanted to dwell in emotionally, that felt non-competitive and authentic.

The music business has such an exhaustive hierarchical pecking order, no matter where you are on the ladder. I had been longing for more simplicity in my life for a long time, and a sense of unconditional acceptance, belonging and safety. I think that's the musical space we created. It's a record that is emotionally and spiritually nurturing.

In juxtaposition, 'Tis the Season was made during a time of social distancing, utter simplicity as far as daily life was concerned, and complete worldly upheaval. It was easy to focus on this record, because there weren't any live gigs or sessions happening. All the musicians I needed were in-town and available - without a single scheduling obstacle. There was zero pressure of a deadline, so I was able to work at my own pace, guilt-free. I tend to tinker and try to 'beat' my performances ad nauseum - and there was no limit to how much of that I could do - which I loved. I recorded and produced all the vocals for this album at home, and loved it. Tom lives 5 minutes down the road from me, so the commute was a dream - and the whole process was pretty relaxed. 

Like most people, I was longing for a friendlier, more compassionate world. I missed being with friends and family, but even more so - I missed sharing common ground and civility with people that I no longer saw eye to eye with. There are a lot of fun-loving songs on the album that remind me of childhood, when politics didn't matter one bit - when you just played with people you loved to be with, and shared your world openly. There is also a good dose of romance on this album, because there was more space for intimacy during quarantine. On the spiritual side, "Wonderland of Winter" is a song that is lyrically symbolic. For instance, the bridge; "Even though the skies are dark and gray/The cardinal still sings her song/Echoing such beauty in refrain/In a winter wonderland" was born from the perspective that we become like the cardinal 'singing a song' when we celebrate in dark times. With this album, instinctively - I think we provided a spirit of levity that the world had lost. 'Tis the Season as a whole is very festive and open hearted. I think of it as a high energy Christmas morning record, while I think of Celebrate as a reflective evening record. But, you're right - I cannot choose a favorite. I love both albums equally. They both offer something nourishing. Sometimes you need immersive tic, other times you need to play all day long. Both of these things go a long way, depending on what scratches the itch. 

MB: I'm going to pick a few of my favorites from 'Tis the Season and ask you to tell us about them – how the song came to be, any anecdotes about the writing or recording, or just what you'd like your fans to know about it. Let's start with "The Old Red Sleigh."

RS: "The Old Red Sleigh" was written while I was on a bike ride in January of 2019, a few months after Celebrate was released. I was pedaling along thinking how nice it was to finally be outside 'playing' and not in front of a computer screen or in a rehearsal room - when the melody rattled through my brain. I thought, "Oh, no!!! Am I going back into the studio this week?!" Anyway, I tried to just focus on my ride, but 4 hours later, I was cruising back home to record the song. As soon as I'd figured out the chords, I sent a work tape to Tom, and he agreed to produce it. Tom is so masterful as an arranger. I couldn't have asked for a finer producer for this song - he knocked it out of the park! His son Mason has a rich baritone, so I hired him to be 'Santa' - and sing all of those barbershop style background vocals. The western rhythm section and the 50's sounding hollow body guitars (played by my friend, Gene Siegel) — are so irresistibly nostalgic to me. The track captures the classic childhood 'anticipation of Christmas' buoyancy that I was hoping for. It certainly captures the way I felt at Christmas time as a kid. I wanted to be so good for Santa - and it was so incredibly difficult. My sister and I were always squabbling, or snooping for presents. One year, in the middle of the night, we unwrapped every single one of our gifts, then wrapped them all back up and put them back under the tree. Our wrapping skills were terrible, but not worse than our 'mock surprise' faces on Christmas morning. Everyone in the family knew what we'd done. We were so naughty. We just couldn't wait until Christmas morning, I guess. It was too much - too exciting. We had no self control.
MB: How about "Please Come Home"? This one hits hard right out of the gate with a solid bluesy beat – amazing song.

RS: Thank you so much! There was quite a talented crew on this piece. Jon Kubis produced the track, Griff Hamlin played those hard hitting guitars, and I wrote the song with my friend Gene Black (former guitarist for the late Joe Cocker). Anyway, "Please Come Home" is a blues-rock song about reconciliation and redemption. For someone with a lot of stubborn pride, the most excruciating thing can be to admit when I'm wrong. I'm a very passionate person, so it's not easy to hold back what I'm feeling - whether it's the good, warm fuzzy stuff, or the bad stuff. I'm not a passive-aggressive person - I'm just up front and honest about all of it, which can be really constructive at times, and incredibly destructive on occasion. I've known people who live lives of pride, with big foolish walls - and no room for error is offered to others - and I've never wanted to live that way. There wasn't a specific scenario that this song was written about, but I have certainly felt the painful tug of war between pride and reconciliation. The holidays provide space for self reflection - but it can be so hard to pick up that phone and call that person who deserves an apology from you. It's a brave act to make that call - without pride, without expectation. You give that person a gift of compassion when you yield to taking the initiative. Even if there isn't immediate forgiveness, the planting of the seed being intentional - provides healing on some level. Christmas can be so many things. Not all of them feel fruitful or look like a holiday spread from Better Home & Gardens. Every year is different. Some years feel like failure seasons. Some years feel like a total blur. Sometimes, the holidays are messy, because we've been messy and careless or experienced painful losses. This song provides a space for confession, extending the olive branch, and hopefully, forgiveness and mercy. I hope it encourages someone to give up their pride, and wear their heart on their sleeve a bit.

MB: OK – one more. Please tell us about "Santa Won't You Hurry."

RS: This song features the awesome Amy Keys on background vocals! I was so happy that she was in town and available! She tours with Phil Collins every year, but due to the pandemic, she was in town - and I was so glad to have her sing on this track. I love her voice. It's like rich, velvety butter. On sax, is my friend George Shelby, who killed the solo on this song! Every time I hear his solo, it makes me smile. Tom produced the track - and gave it a classic 60's feel. I love the tight rhythm section, those big piano glisses and the modulation at the end- it's all very big, festive and fun.

From a songwriting perspective, it's about longing and waiting to be with the one you love at Christmas time. Not even the highest octane holiday celebrations can take the place of being with the one you love during the holiday season. I've had a few broken hearts, but the one I channeled for this song was my first heartbreak as a 14 year old freshman in high school. There was this really cute guy - a senior at my school who had been leaving insanely romantic letters in my locker. I had never received that kind of attention before, and it was completely intoxicating. Sometimes, his letters were written in Spanish, so on one occasion, I asked my Spanish teacher to translate one of his letters for me. Oh, man, My face turned so red while he read that letter. It was beyond embarrassing! Anyway, I wasn't allowed to date yet. I was only permitted to talk to this guy on the phone. So, for 2 months, we talked every single night for hours – and I was head over heels! I begged my Dad to let me go out with him, but there was no budging. On the last day of school before winter break, while packing up my locker - I saw my crush kissing another girl quite passionately in the hallway. I was devastated - frozen in place, but I said nothing. I dragged myself home, and barely came out of my room for 2 weeks. I called him up over the holidays, but he told me that he had moved on. I went to the mall a few times over the holiday break with my older sister, desperately hoping I might run into him. It was an absolutely excruciating first heartbreak. 

I'm so glad to have had that experience to pull from for this song - because I wanted it to have a youthful, teenager vibe. The listener might never know there was a broken heart involved, because the song is not sad at all - it's a blast! It's got that spirit of, "Hey! It's Christmas! Anything can happen!" It's that faithful optimism that flips the vibe and makes it fun. I think people will relate to this song because we all want to be with the ones we love at Christmas. This song isn't just 'fun' Christmas - it's real Christmas, and it comes from a real experience that most people have had at least once in their lives.

MB: You recorded some standards on 'Tis the Season, including a beautiful rendition of "All Through the Night." Are these some of your personal favorites? They blend so well with your original songs.

RS: I'm so happy to hear that! Yes, these standards are a few personal favorites. The first time I heard "Santa Baby," I think I was 9 years old. I thought, "Who is this awful good girl? Does anyone actually give her ALL of this stuff?!" As a writer, I admire the craftsmanship so much. It's such a cool song - there's no other like it. Hats off to the songwriters, Joan Javits and Phil Springer! I would have loved to have been a fly on the wall during those writing sessions. Anyway, it was so much fun to arrange the background vocals - and I loved developing the character voice for the lead vocal. She makes me laugh, but I'm sure this song frightens every man to death.

"Santa Claus is Comin to Town" is irresistible to me. There was no question that we needed to do a version of it. Even though the song is naturally chock-full of kid appeal, I wanted to bring out the child-like fun of the song just a little bit more. That's where the inspiration for the background vocals came from, "So you better be good because Santa Claus is Comin' to Town" and all the "Doot - Doots." There's a little 'Dolly-ism' at the end as well (Dolly Parton is a huge influence in my life). I couldn't help myself. I pictured her talking to a gaggle of kids with her hands on her hips saying, "So, you better be reeeeeaaaal nice… 'Cuz Santa Claus is Comin' to Town!" And just like that, I picture the kids scrambling to pick up their toys, brush their teeth, get into their jammies and put themselves to bed. Jon Kubis produced the track, and I think it's just perfect — I'm so glad he was up for it and available. It came out so well!

"All through the Night/The Holly & the Ivy" was recorded in late March of 2020, a week after we were put on stay-at-home orders. All that week, from March 13th on, I woke up with "All Through the Night" running through my head. I had heard the song many times over the years, but the most powerful connection I made with it was during a scene from "The Sopranos" where Meadow is singing the song in the choir. Simultaneously, Chris has hell to pay in a torturous scene out on the dock. It's so haunting. It had been a few years since I'd seen the show, so it seemed odd that the song and that particular scene were on the front burner in my mind. I thought I should take it seriously, so I decided to record a guitar/vocal version of it. I arranged a piano/vocal that wove in "the Holly & the Ivy" (I've always loved the melody), and called my friend Michael NOMAD Ripoll to play guitars. I asked him to put a little Italian flair on it (he happens to be Italian) and man - did he deliver! He sent the guitar parts a few days later, and I must have played it 10 times - in awe of what he'd done. It's stunning! As the album developed, I wondered where this song would fit — it's so different from the other tracks in the collection. It wasn't until I listened to it as the final track, that it made perfect sense. Symbolically, the chaos of the last few years was 'the night' ie., Chris out on the doc. The angel singing in the church aka "Meadow" is the more compassionate nature in all of us, if we're willing to yield to it. In context, the timing and content of this album is like the big festive party after a long war - and "All Through the Night" is like the angels watching over us saying, "Whew! That was rough. Peace, children. All is well. Let this feeling of belonging settle in your hearts, and keep you civilized - all through the night."

MB: Are you playing any shows through the holidays, so the lucky SoCal folks can hear you sing these live?

RS: I'm performing live, but mostly for private events this year. My hope is that by next year I'll be able to book a holiday tour or do a series of holiday shows here in California with the guys who played on both Christmas records. Hopefully we'll be out of the 'Covid woods' in 2022. I am hopeful.

MB: Did you have any 'co-workers' at home with you during the pandemic? My canine co-worker buddy Whitley has recently been joined by Miss Millie, a tiny little mini-doxie. They are great company, and I swear that Whitley is learning to speak English. Any co-workers at your place?

RS: Yes! My beloved cat, Sebastian. He is very needy, and sooooo cute! He's the kind of cat you could love on all day, all night - and it still wouldn't be enough for him. He really needs a mommy. I'm sure his meow is on some of the vocal tracks. He's very vocal, and expressive. I don't mind, except for when he yells at 4 in the morning. Sing on the records all you want Batchie, but don't wake me up!

MB: Rehya, you should be very proud of this album. You've captured the spirit of Christmas with your music, and it makes me so happy when I listen to it. I'll close this by repeating back your own words from a message to your fans, "Let's celebrate and love one another". Words we need in these times. Thank you Rehya!

RS: Amen! Thank you, Aaron. Happy holidays to you & yours:)
-Aaron Henton (of Merry And Bright!)
---