From Los Angeles Ca, Rehya Stevens is described by fans as "The Carole King of today."
Fusing Pop and R&B/Soul with compelling lyrics, Rehya offers a sophisticated, heartfelt perspective on life and love, set to anthems that get you out of your seat.
With an HMMA Award (Hollywood Music in Media), a #2 Billboard single, and a growing collection of Film/TV/AD placements, Steven's "studio rat" tendencies have produced a hefty satchel of meaningful, mainstream songs that pay homage to the inkwell of treasured hits from Stevie Wonder, Donny Hathaway, Burt Bacharach, Carole King and Gerry Goffin.
The intent of her artistry is perhaps best captured in the album liner notes from Celebrate (An All-Original Christmas Album):
"May this album lighten your spirit, enrich your soul, and provide a meaningful backdrop to your celebrations for many years to come." 
Love,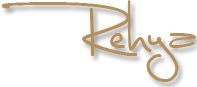 Early Life

Rehya Stevens was born in Pasadena, Ca., the youngest of two daughters. Her mother Susan, (of Swedish ancestry) worked as a medical transcriptionist while her father Peter Martin (of Ukrainian heritage), played keyboards for artists including Diana Ross and the Supremes, Bobby Caldwell, Bill Medley. He also arranged and composed for Disney's "Mickey Mouse Club" during the late 1970's.
 
The feast or famine nature of the music business often took its toll. Nonetheless, music and creativity filled the household and captivated Rehya from the get-go.
 
"As a toddler, I was obsessed with a children's album called "I Love Life" by Lori Lozac. I remember picking up that record, sticking my eyeball through the record hole to put it on the spoke, and ripping the record needle across the album. We had to replace that record and the needle countless times. My parents were so happy when that record player broke, and the album went out of print. They heard those songs to the point of war torture."
 
Eventually, the family left Los Angeles, and the music business behind. They moved to a small town called Rocklin, 20 miles east of Sacramento California, when Rehya was 8 years old. With the help of piano lessons and wide open spaces to create in, Rehya started writing songs.
 
"At that time, Rocklin was full of open fields. I used to take long walks in the country, singing, and writing. I'd come home, set up as many tape recorders as I could find, and multi-track myself for hours. In school, I struggled to pay attention, because I was more interested in my songs than in learning. Teachers read my lyrics aloud to the class on several occasions. At lunch and recess, I was this peculiar kid, walking around the field, or sitting under a tree by myself, working on music. Music had me. I was deep in it."
 
Recognizing his daughter's unwavering commitment to music, Rehya's father introduced her onto the local professional Jazz scene when she was 11 years old. Requirements included learning the American songbook and stylings of Etta James, Sarah Vaughn, Diane Schurr, Pearl Bailey, Dinah Washington, Shirley Horn, Natalie Cole and Diana Krall.
 
"At the time, I was into Pop, R&B, and Singer/Songwriters. I was inspired by Michael Jackson, George Michael, Whitney Houston, Mariah Carey, Anita Baker, Prince, Janet Jackson, Gloria Estefan, Madonna, Tears For Fears, Annie Lennox, Stevie Wonder, Sade, Take 6, Karen Clark, Karen Carpenter… But Jazz taught me perhaps the most about phrasing.
 
---

Rehya Stevens EP
 
At the age of 21, Rehya left Northern California for Los Angeles to pursue a career as an artist. While attending The Musician's Institute's K.I.T. (Keyboard Institute Of Technology) program in Hollywood, Ca., she recorded an EP of six original songs with co-writer, Glenn Allen (Co-writer, Engineer, Guitarist), and a band of her colleagues; Johannes Stole (Keys), Svend Lerche (Drums), Jay Zamroud (Electric Guitars), Mikkel Heimburger (Bass), and K.I.T. Instructor, Henry Sol-eh Brewer (Keys).  A guest appearance by renowned session guitarist Michael Landau featured gritty rock guitars on the opening track, "Reap What You Sow." The album was recorded with the help of family friend and engineer, Woody Woodruff (Bobby Caldwell, Celine Dion), and studio time generously donated by Jazz vocalist and A&R legend, Steve Tyrell.
 
"Steve's only requirement was that I pay to have the piano tuned every few sessions. I think it was $80, or somewhere around there. At the time, I was working three jobs while going to school and putting groceries and gas on credit cards. I was and still am so grateful to Steve for his help. He would let us go into the studio at midnight, and record until the wee hours of the morning. It was great."
 
The 6 song EP titled "Rehya Stevens" was a passionate Pop/Country/Americana album with songs that touched on difficult social issues of poverty, racism, and oppression, among songs of lighter fare about young love and relationships. The album caught the attention of Scott Welch, (then manager of Alanis Morrissette @ Atlas Third Rail), and arrangements were made for collaborations with Nashville writers and publishers.
 
"I had several meetings, co-writes, and I did a few showcases with the band. I was having tremendous anxiety because I knew deep down that Pop/Country didn't feel like home to me. At the time, the best songs were coming out of Nashville, so it was natural to be drawn to it. But when I was onstage, singing the songs from that first EP, the genre didn't feel like me at my core. I wanted to do R&B and dance. It was undeniable. I remember feeling like I had disappointed everyone… Glenn, the band…  I'm sure it was transparent to industry people. They just weren't convinced, and neither was I."
 
---

Vintage Love Album
 
By 2011, Rehya had written and recorded a body of work of over 250 songs, and felt that she had something meaningful to say. It was time to record a new album. Distilled from her catalog, was a consistent theme of seeking love of a higher elevation in a complex, dysfunctional world.
 
"Dating in LA, and within the music business, is not easy for women in general, but it's downright difficult for women of substance in this field. I was raised with solid Mid- West like values; earn the things you want in life, be true to your word… say what you mean, mean what you say, or say nothing at all. Holding your ground and hanging onto your dignity within the Entertainment culture can often feel isolating. I'm a hopeless romantic at heart and believe in monogamy. On an ambiguous, less transparent level, I knew I had to exorcise my experiences on the album, and hopefully have something of value to say on behalf of women and men of substance, and the art of romance."
 
On June 13th, 2013, Rehya released a 13 song album called "Vintage Love," that delivered the gospel of her heart. With artistic maturity, Vintage Love elegantly sweeps through the genres of Pop-R&B, Dance-Pop, and Neo-Soul, with Gospel influences throughout. The production is steeped in a soundscape reminiscent of Quincy Jones and the era of Sophista-Pop, (which birthed timeless classics from Lisa Stansfield, Sade, Simply Red, and Swing Out Sister) while delivering effortless pop hooks, powerful dance anthems, and soulful, contemplative ballads.
 
Thematically based on the three levels of love according to ancient Greek philosophy, the album art showcases a heart drawn beside each song title, encasing one of three words; Eros: Erotic, romantic love- untested by hardship; Philos: Love based on friendship with mutual respect, give & take; Agape: Unconditional love without thought to benefit of the self.  The innovative graphics serve to further intrigue the listener along the album's path to love of a higher elevation in a flawed, complex jungle, called "Life."
 
---
Abracadabra
 
Rehya will be donating 100% of digital download proceeds of her new single, "Abracadabra" to Make-A-Wish in the Northeastern California/Northern Nevada chapter through October 31st, 2018.
Abracadabra is a pop/rock anthem featuring gritty guitars (by Gene Siegel) weaving over a bed of haunting synthesizers reminiscent of Fleetwood Mac, expertly played by co-writer and producer, Jon Kubis (arranger/keyboardist for DWTS).
---
Celebrate (AN ALL ORIGINAL CHRISTMAS ALBUM)

With two self-released albums and a collection of prime-time tv placements, Stevens is perched on the heels of her third release "Celebrate," - an album of all-new, original songs that harken back to the holiday classics of yesteryear. 
Self-penned by Stevens, Jon Kubis and Carnell Harrell, this collection of songs pays homage to the inkwell of hits by Nat King Cole, Brenda Lee, Frank Sinatra, and The Carpenters. 
Produced and Orchestrated by Jon Kubis composer/arranger @ DWTS and Universal Japan, the album showcases accomplished musicians throughout. 
Featured musicians include #1 Billboard smooth jazz artists; Chris Standring and Jessy J., along with pianist Carnell Harrell (musical director for Jennifer Lopez), Nelson Braxton (The Braxton Brothers and Michael Bolton), drummer Dave Karasony (The Rippingtons and Keiko Matsui), and vocalist's LaVance Colley, Jarrett Johnson (Michael Buble, Take 6), and Alexx Daye (Patti Labelle, Ne-Yo, Frank Ocean), and the DWTS alumni brass ensemble including Scott Mayo (Sergio Mendes & more).
The spirit of "Celebrate" is perhaps best captured in the album liner notes:
"May this album lighten your spirit, enrich your soul, and provide a meaningful backdrop to your celebrations for many years to come." Love, Rehya
---
'Tis The Season 
Released on November 8th, 2019. A fun, boisterous take on the hectic demands of the holiday season, with a retro feel, circa 1957. Featured in the Disney film, Noelle (starring Anna Kendrick and Shirley MacLaine).