SNOWFALL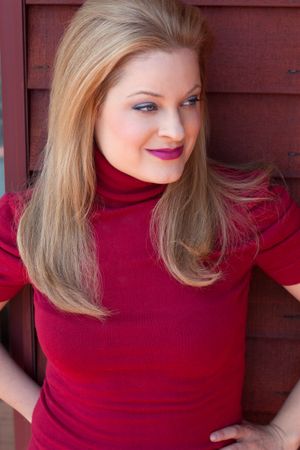 Before I was born, my parents bought a turn of the century victorian house that they spent my entire childhood refurbishing (when their budget allowed), and repairing. 
Dad would curse while mending fragile bannisters broken by my sister and I while "sledding" down the stairs. Other times, he'd be in good spirits - painting the exterior of the house with Miles Davis on the stereo, and my two uncles on deck with clothes spattered in paint, and faces shiny with sweat. Much of the time, you could hear Dad muttering "Oh Shit!" upon discovery of one more "damn broken pipe." Another leak in the "shit ceiling." An unexpected demand letter from city requiring that a hazardous "non-operational piece of crap fireplace"  be brought up to code. 
Mom always seemed to be in the kitchen making egg salad  sandwiches, with piles of warm, unfolded laundry mounting on couches and tabletops. Our dog Max loved to pee on the piles (and on the drapes) — which eventually landed him in another home (grieving my little heart to this day). 
There's a movie from the 80's called "The Money Pit," starring Tom Hanks and Shelly Long. "The Money Pit" is an old creaky house like the one I grew up in. By the end of the movie, the charming, but all-too-labor-intensive house all but destroys the young couple. 
Eventually, my parents  cut their losses, and sold the house on Chester Street. They traded in her historic, 1911 charms for a brand new, fully functioning- albeit much smaller home. 
Last year, the Chester house went on the market, and I seized the opportunity to reminisce in her old rooms during an open house weekend. From the forest green carpet (installed by my father in 1986) to dreadful water stained ceilings (made far worse for the wear through the years), it was clear that the people who bought the house from my parents hadn't been able to afford the debilitating upkeep of my treasured childhood house. 
The fire department swarmed through the house -deeming it a fire hazard - while folks from HGTV proclaimed her a gold mine. The following week, that creaky, squeaky, leaky old house (that my parents once sold for 75K),  was swiped for a whopping 1.3 million dollars. She has since been refurbished, and restored to her rightful glory. 
I sobbed while walking those rooms. It was an experience so cathartic, that it became a song. 
This is "Snowfall," born of the most vivid memories of my childhood on Chester street. I hope you love it! ❄️
Love,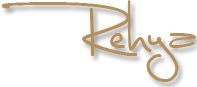 Snowfall 
Written by: Rehya Stevens, Jon Kubis and Duane Niellson 
Red-Gold leaves have fallen 
You feel a deep kind chill in the air 
Still not much has changed 
'Round here 
Ooooweeeooooo 
Ooooweeeooooo 
Good old friends returning 
Everybody's home 
It's like old days again 
Full grown 
Ooooweeeooooo 
Ooooweeeooooo 
I rode my bike through every single street 
In this neighborhood 
'Til I was old enough to drive away 
Now it sure feels good 
Chorus: 
To feel the chill creepin' in 
These old fashioned window panes again 
When the snow falls down 
Old floorboards that give you up 
Just as you're barely sneakin' in 
When the snow falls down
Weatherman's warning 
There's a storm comin' in 
Fill up your cup 
Saddle in 
Ooooweeeooooo 
Ooooweeeooooo 
Eighteen restless winters spent 
Here in these rooms 
Waiting for the spring to come 
But now it just feels good 
Chorus: 
To feel the chill creepin' in 
These old fashioned window panes again 
When the snow falls down 
Old floorboards that give you up 
Just as you're barely sneakin 'in 
When the snow falls down 
Bridge: 
It's funny how you never know 
The things you'll miss the most 
While you're chasing a bigger life 
Born from small town dreams  
Chorus: 
Now I just wanna feel the chill creepin' in 
These old fashioned window panes again 
When the snow falls down 
Old floorboards that give you up 
Just as you're barely sneakin 'in 
When the snow falls 
The old tree house in the yard 
Strummin' my first guitar again 
When the snow falls 
Swinging' out on the porch 
Watching' these northern stars again 
When the snow falls 
Outro: 
And who woulda thought 
That I'd miss these simple things 
Like how good it feels just to take a walk 
In the park - all bundled up 
Or swingin' out on the porch 
Strummin' my old guitar 
And who woulda thought 
I could be happy just being 
Just being 
Mmmmhmmm 
Copyright 2018 *All Rights Reserved