COME IN FROM THE COLD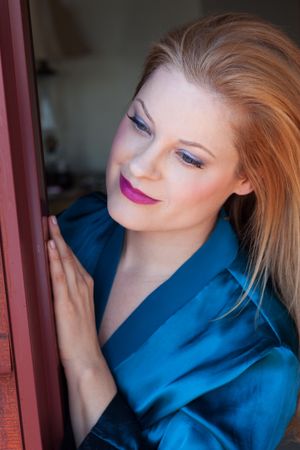 Have you ever had a stretch in life where you knew - deep in your bones, that life as you knew it, needed to change?
Have you ever felt disillusioned because everything you'd tried so hard to keep together - been so vigilant, prayerful, invested in, and committed to - was undeniably dismantled beyond repair? 
If the answer is yes, then you know the inevitable stage of denial. Wishing you could turn back the clock, and retrieve the effortless hope you once felt. But the sobering truth hovers… and hovers… until you're left with no choice but to accept that there is no place to "go back" to. 
Time marches on. But even as winter (or "the black dog") has taken over - disguised in it's messy labyrinth - are seeds of new life. Your soul knows that the most powerful thing you can do, is to allow nature to take her course - and heed her call to surrender. 
Winter beckons us inside - much like a season of the black dog - or a dark night of the soul. We are called home to reconnect to our soul's deepest yearnings. To re-evaluate what is important to us, and what isn't. 
Sometimes the things we think we want, deserve and believe we MUST have in order to be happy - aren't good for us. Perhaps it's not even our business to know why. 
I wrote "Come In From The Cold" with my dear friend, Jon Kubis in January of 2018.
Post December, I had the blues. Peeled away from a cozy Northern California Christmas spent with family - (where I'd spent much of my time playing Monopoly and raiding the fridge with my niece and nephew... taking long walks in the woods... visiting old familiar friends - everyone dressed in old sweatshirts, jeans and boots - no pretenses allowed) to being back in Los Angeles - or back in "the saddle," - made life feel long.
I love LA for so many reasons... the depth of creativity. The high achieving nature of the talented, driven, passionate people who thrive here. The opportunities. The weather. But if I'm not grounded, the side effects of Hollywood culture can make me crazy. The fickle-ness. The hype. The misguided pressure to be "on." The affects of free radicals from ego switches that are always "ON." The constant pressure cooker. 
For me, my mother is the person I turn to during a season with "the black dog." She's weathered my snot-cry phone calls, followed by half a bottle (alright… a full bottle) of wine, followed by pounds gained, followed by sleepless nights and endless days. 
Unconditional love heals. Where there is unconditional love, there is mercy. There is a way through. Sometimes, the ONLY map to better days, is to allow yourself time and space to heal... And accept love's invitation to come on home.
"Come In From The Cold" is the most emotionally raw song on my new album, "Celebrate" - an album of all-original seasonal songs. My hope is that these songs provide a deep space to acknowledge and honor the deepest yearnings of your soul, and what truly matters to you. I hope these songs feel like an invitation to come home.
Love,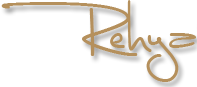 Come In From The Cold (Official Lyric Video): https://youtu.be/Z-UMnORdKZA
Come In From The Cold 
Written By: Rehya Stevens & Jon Kubis 
Reckless winds 
Violent clouds 
Winter's taken over 
Withered leaves 
Broken boughs 
Seasons take her toll 
I've been wandering 
I've been weary 
Oooo 
Oooo 
You've been waiting 
You've been calling 
Oooo 
Saying, won't come on home? 
Why don't you come in from the cold? 
Fruitless years 
Endless hours 
And nothing much to show 
Silent fears 
What fates they've drowned 
May be better not to know 
I've been sorry 
I've been crashing 
Oooo 
Oooo 
You've been wondering 
You've been asking 
Oooh… 
Why don't you come on home? 
Solo 
I have travelled a million miles 
Oooo 
Oooo 
I have battled a thousand trials 
Oooo 
Oooo 
Now I'm comin' home 
Don't worry I'm coming home 
I'm coming home 
You say, come on... 
I'm coming home 
Every step I take 
Every breath I take 
I'm on my way 
Every memory 
I'll trade in for better days 
I'm on my way